Established in 1995, Cambridge Web Design is a software development and IT contracts resourcing company focused on delivering first-class IT contracting solutions to a wide range of clients both in the domestic and international markets. Cambridge Web Design's range of services cover core expertise and competency at all levels of Information Technology and a proven industry track record in web and custom software development, Oracle technology services, Client Server, eCommerce solutions and Web2.0 solutions.

We are located in Winter Park, FL with some 100 IT contractors working with Cambridge covering skill levels ranging from Project Managers and Business Analysts to Database Administrators and Technical staff with Java, .Net and Oracle development experience. We have a team of dedicated IT Contract Consultants, Account Managers and Resourcing Administrators to support all aspects of our IT contracting operation and are always on-hand to support both our IT contractor's requirements and the needs of the many individuals working with us!
Affiliations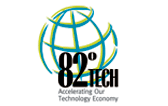 82 Degrees Tech mission statement: "To create a technology-rich community, support technology entrepreneurship, and connect technology professionals in the Florida Gulf Coast Region."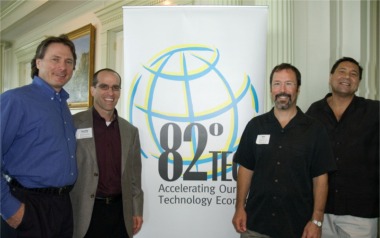 "CWD's Mike Levin recently gave a presentation on Web2.0 for the 82 Degrees Tech group"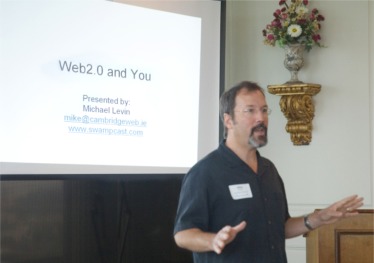 "Community, metadata, ranking and websites that grow over time are attributes of Web2.0. What else? Come to Orlando, breath some fresh Florida air and feel the sunshine!. Then, stroll over to the
Central Florida Software Symposium
and find out. Mike Levin will tell you all about Web2.0 and show you some snippets in Java."