Cambridge Web Design is passionately involved with the community. CWD founded and organizes two popular social networks:
CodeTown, an online community for software developers.
Zoobird, a "Dangerously Organic" social network geared towards healthy lifestyles.
Cambridge Web Design's Mike Levin hosts Swampcast, a podcast from the Swamp:
"Mike Levin hosts Swampcast, a tech podcast from Florida. Join Mike as he interviews software luminaries, discusses the finer points of popular programming languages, and looks at the latest trends in software development. You'll hear code walkthroughs called Dissecting the Frog, music and some humor. Swampcast knows you love to code and crave hearing from the experts. Enjoy, and please let Mike know what you think."
Java User Groups
Cambridge Web Design is proud to sponsor the following Java User Groups: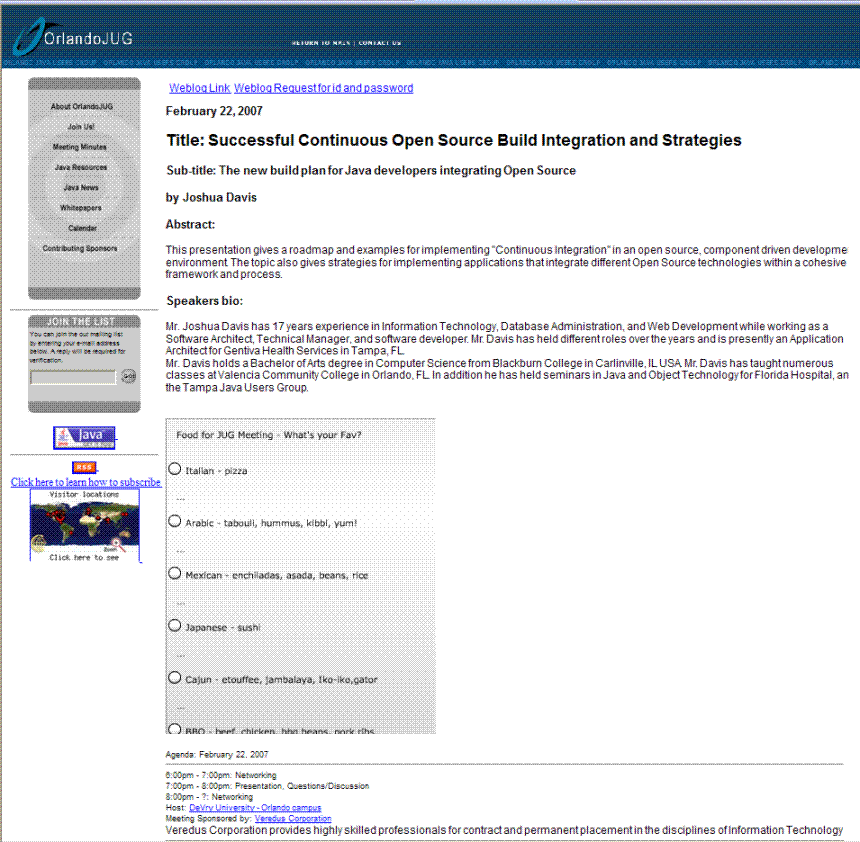 Orlando JUG Jobs
The
Orlando Java Users Group Job Mailing List
is a non-profit job listing serving Central Florida and the international community. The distinguishing feature of this mailing list is a requirement that employers state a rate, salary, or range. It also gives job seekers a glimpse of historical job openings. These features empower the job seeker with the knowledge to make smarter job search decisions.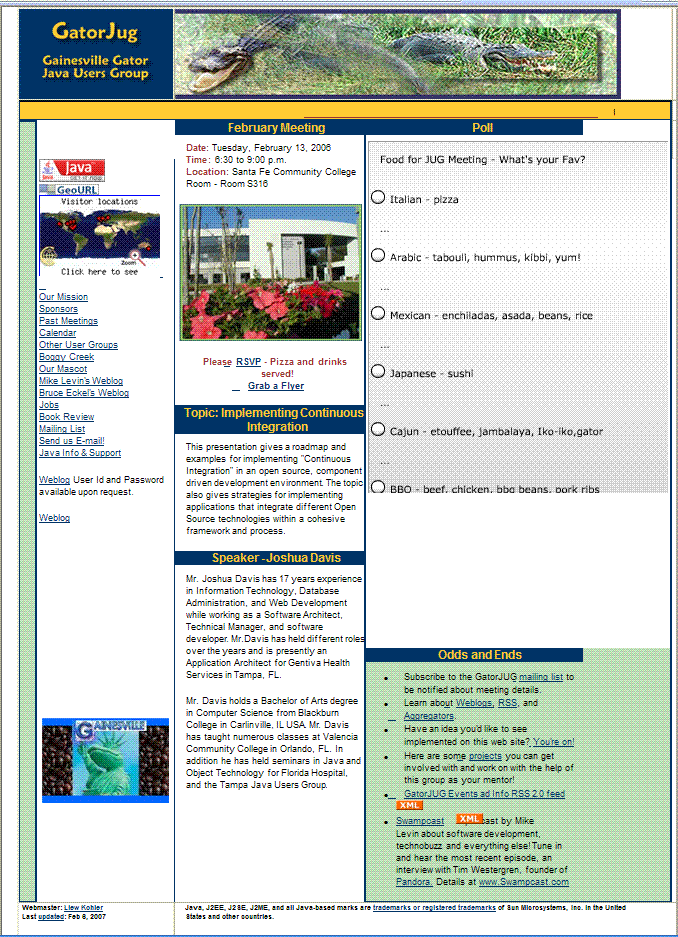 Visit the
GatorJUG
.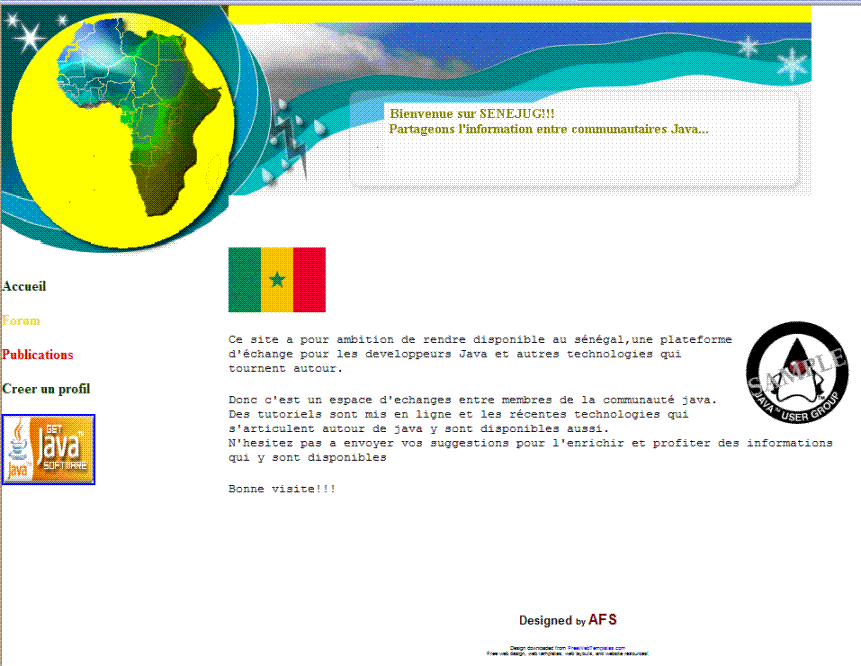 The
West African JUG
is located in Senegal.
The
Cajunjug
is the most recently formed Java user group with which Cambridge is involved.
Jewish Community Center
Cambridge Web Design has taught classes at the Orlando JCC.